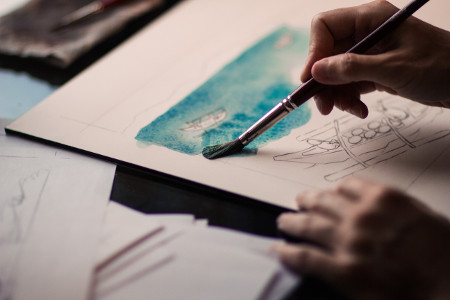 You're JUST about finished painting a charter or scroll when, *SPLOTCH*!!! What now? Scrap it and start over? Maybe not.
In this whimsical class, we will look at how some medieval scribes solved their OOPSES and some practical solutions for "fixing" OOPSES in our modern Illumination and Calligraphy.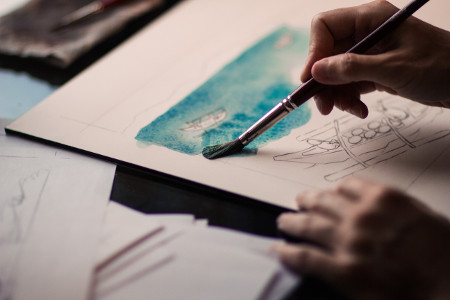 What colours are period? What colour should I use next? Why would anyone want to MAKE their own black? How do I make skin tones? In this class we will explore the world of COLOUR, both the theoretical and practical choice of colours for Scribes. The class will explore period and SCA examples, the medieval meaning behind some colours, why some colours work together and why some don't. I'll give some suggestions for exercises you can practice at home to expand your colour palette and also 'recipes' for making your own flesh tones, blacks and other colours you can mix yourself! AND I will answer just WHY RED & BLUE don't make PURPLE like we were taught in kindergarten.